PVL Junior Team Trials - 2023
Age Groups/Divisions
Premier Junior (born 2005 and younger)
Under 19 (born 2005 and younger)
Under 17 (born 2007 and younger)
Under 15 (born 2009 and younger)
Trial Dates and Times
Note: Changes to trial times on Sunday 5 March 2023.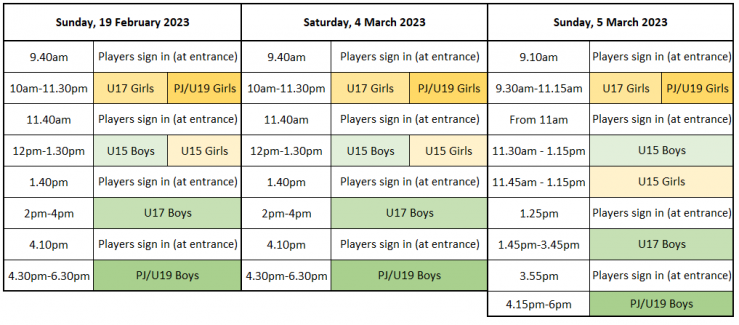 Players are strongly encouraged to attend all 3 days. If you are unable to attend some or all of the days, please indicate in your registration.
Trial Fee
$30 per player (for all 3 days). This fee is to be paid up front and is non-refundable. No reduced fees if you will only attend 1-2 days.
Where
The Gap State High School, 1020 Waterworks Road, The Gap
(Access via gate adjacent to The Gap Uniting Church - see Car park and sports hall map)
About Registering for Trial
ALL players MUST register in advance before attending trial sessions.
You can trial for more than one age-group. Select the age-group(s) when registering. You will attend all groups you select, unless otherwise advised via email.
You can trial for junior and senior divisions. Register in junior teams only at the link below.
What happens after I register to trial?
You will receive a confirmation email once you have successfully registered. Further details about the trials will be provided via separate email 2-3 days before the first trial session.
What happens after trials?
All players will be notified via email regarding outcome of trials.
Players who are offered a place in the squad/team or as Shadow Players will then need to respond to the offer to accept/reject the offer. Those who accept the offer will then need to register for PVL 2023 and apply/renew your VQ membership.
Trial Registrations
Trial registration is now closed. Email us HERE if you wish to enquire about late trials to be considered.