High School Training (HST)
Our High School Training program is designed for high school-aged boys and girls to learn and develop the skills of volleyball. This program is great for players currently training in schools and looking for extra trainings, or are simply new to the sport and looking for a club to learn the sport. We have multiple levels of the program catering for Beginners through to those who are seeking more advanced skill development.
HST is part of our Junior Program and provides the opportunity to progress towards other programs such as Junior Premier Volleyball League, Dragons Academy (by invitation only) and state and national programs for the more competitive players, or alternatively into our General Training and Phoenix League teams.
When and where is training?
Training runs during school terms 1 to 4 and also over summer holidays (December-January), giving you the flexibility to sign up on a term-by-term basis and for the number of sessions each week. Registration is accepted any time except the last two weeks of the term (where capacity allows). Training times are usually 6pm-7.30pm or 7.30pm-9pm. Training venues are the following:
The Gap State High School (core junior development venue for all skill levels)
Ferny Grove State High School (core junior development venue for all skill levels)
Richlands East State School (Beginners, Development and Intermediate levels only)
Can my child try out/trial?
All newcomers must register to try out/trial. Walk-ins are not accepted.
Our coaches will assess players' skill levels and allocate players to the suitable skill group - Beginners, Development, Intermediate, Advanced or Elite. If you accept the outcome of the trial and decide to continue, the first session is payable as part of the term fee. If you decide not to continue after trying out, you will not be charged for the trial session.
Volleyball Queensland (VQ) Membership
As an affiliate club with Volleyball Queensland, each player must have a current Volleyball Queensland membership to participate in our programs. HST requires a minimum membership level of 'Recreational', but the member could also have 'Full' membership. Following registration for the Junior Program, we will direct you to the Volleyball Queensland membership page, so that you can get that sorted. Please see VQ Membership Requirements for more information.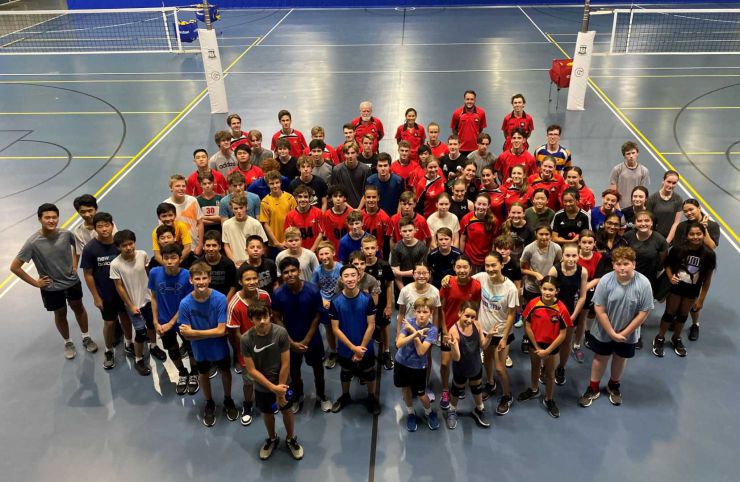 2022 Term 2 Information & Registration
Future Terms
Information such as schedule, venue and registration will be released about 2 weeks before the term starts.